Ellard Outloud Ltd Launches New Marketing Recovery Package
June 17, 2020
While the UK Government is working on getting businesses back up and running, Ellard Outloud Ltd has launched a brand new Marketing Recovery Package to dovetail with these timelines and support Oxfordshire businesses eager to get out ahead of the competition as doors re-open. And everyone looks to navigate this new way of working.
Since going into lockdown, the importance of an online presence has been dramatically emphasised. We've seen mega brands suffer drastic defeats, which could have been avoided if they had just migrated online sooner. 
Before today, digital marketing was still seen as an option for many businesses, with traditional business owners feeling that they could opt-in or out depending on their personal preferences. 
Today, unfortunately for those who hoped to avoid this transition, the only surety we have for tomorrow is that being online is the only way to safeguard your organisation for an uncertain future. 
We may not be able to predict how businesses will bounce back, how consumers will behave and how we will interact with one another while we figure out how to get back to work and get on with our lives in the midst of a pandemic. But we do know that our social interactions, our shopping habits and our work is currently safest online. And the race to digitally stand out is heating up.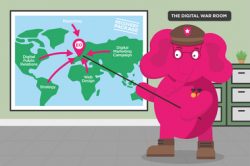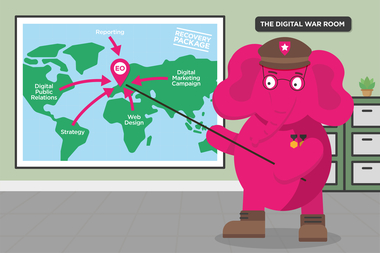 Don't Wait Until It's Too Late
For many years there has been a gradual push for businesses to set up online, but the unprecedented situation of the present has put this transition into hyperdrive. 
It's not enough to have a website and a social media page. If you don't have a data-driven digital marketing strategy that is delivering ROI and giving you a platform to sell online, you will not stand up against the competition that is coming. 
Unfortunately, many small to medium businesses are at a precipice where change needs to be drastic. If you're not online, you need to be and not just halfway. You have to be all in. 
It's going to be a learning curve for all. And quite the adjustment for business owners who are used to running all aspects of the business themselves. 
Digital requires expertise. To stay at the pace the modern world is demanding, you need to have a constantly upskilling digital marketer in-house, or you need to outsource one. 
The longer you wait, the better the advantage you give your competition to get ahead of you. 
What's a Marketing Recovery Package?
Designed by Jon Ellard, of Ellard Outloud Ltd, the Marketing Recovery Package has been crafted with the understanding that every business is different — offering different solutions, at different levels of their journey online, and with different goals and dynamics. As a result, the Marketing Recovery Package is completely bespoke for each client, while incorporating all of the elements that every organisation needs to get online and thrive there. 
Jon has spent some 20 years in digital marketing. Long before many businesses accepted its power, Jon has been guiding them to the digital light. The Marketing Recovery Package is designed for anyone who is not currently getting the results they want from their marketing.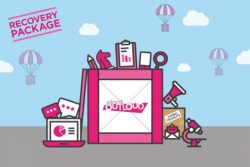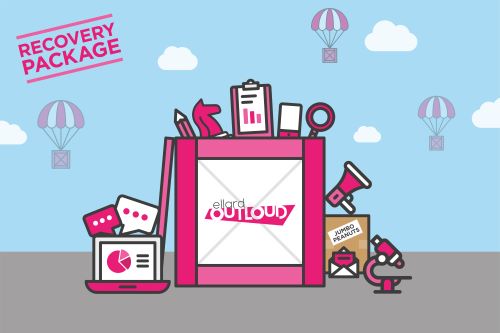 What's Included in the Marketing Recovery Package?
Over a 2-4 week period, depending on where your business is currently at, Jon will take you through a digital marketing overhaul; diving deep into the goals of your business and the best online strategies to ensure you meet them. This includes: 
Identifying your target audience;

Conducting keyword research to connect you to this audience; 

Identifying the right digital channels and campaign types.
With the above results in mind, Jon then gets to work on your website to ensure that any marketing efforts driving people to your site are going to be optimised for conversion by delivering an online experience that gives customers what they want, while guiding them to taking action — whether it be calling for an inquiry, signing up to a newsletter, or making a purchase. 
With the foundations and strategy now strong, Jon will set out a four-month digital marketing plan, which he will execute himself over this period to give your business lift-off online. This includes: 
SEO (search engine optimisation)

Content marketing

Social media

Google My Business

Digital PR

LinkedIn Lead Generations

Reporting – both weekly and monthly.
Further details on the Marketing Recovery Package
The Time is Now
Don't wait until it's too late. 
Get in contact with Jon today to learn how the Marketing Recovery Package can boost your business online and get you ahead of your competition. 
Some businesses may even be eligible for the OxLEP grant and Jon would be happy to advise on the process as he understands it.
Further details on the Marketing Recovery Package